Focus and Scope
Agrointek: Jurnal Teknologi Industri Pertanian is an open access journal that publishes original research and review papers on subject agroindustry including:
Food engineering including food conversion, food design, food preservation, food storage, and food distribution.
Industrial management systems including strategic/material requirement planning; human and capital resource management; operation research management, industrial lay out, inventory, process and system optimization,agroindustrial production system, biosystem and bioprocess, decision support system; economy, technical, and social feasibility studies.
Supply chain including supply chain analysis, procurement, storage management, warehousing management, customer satisfaction analysis, and service level analysis.
Food processing technology including food manufacturing; effect of food processing on physical, sensory, chemical, and nutritional characteristics; food preservation, food sensory analysis, food safety, Good Manufacturing Practices, Quality Assurance, fermentation and enzyme technology, and irradiation
Quality control and assurance including statistical quality control, risk management, HACCP, quality management, lean production, and halal assurance
Waste management including sustainable production, zero waste analysis, waste management, clean production, environmental management, life cycle assessment, and green production
Food and nutrition including nutrition and health, nutrition for specific groups, food for overcoming malnutrition, healthy diet, functional food, and food and nutrition policy program
Section Policies
Article
| | | |
| --- | --- | --- |
| Open Submissions | Indexed | Peer Reviewed |
Peer Review Process
The article submitted to this journal will be peer-reviewed at least 2 (two) reviewers. We use double blind review for peer-reviewed process. The accepted articles will be available online following the journal peer-reviewing process. Language used in this journal is English or Indonesia.
Publication Frequency
This journal is published four times a year, on March, June, September and December. Firstly the selected articles will be published online and secondly, the journal (hardcopy) will be sent to authors based on volume and issue that arthicle of author stand it
Open Access Policy
This journal (Agrointek Journal) is open access journal which means that all content is freely available without charge to users or / institution. This is in accordance with Budapest Open Access Initiative. Our support as organization for BOAI could find here. Users are allowed to read, download, copy, distribute, print, search, or link to full text articles in this journal without asking prior permission from the publisher or author.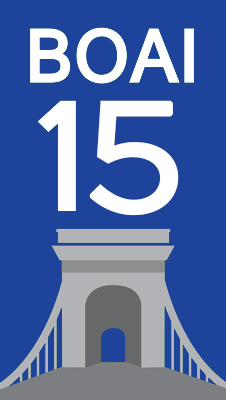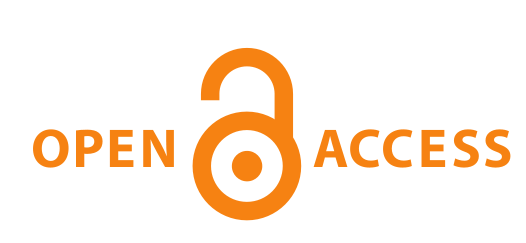 Archiving
This journal utilizes the LOCKSS system to create a distributed archiving system among participating libraries and permits those libraries to create permanent archives of the journal for purposes of preservation and restoration. More about the LOCKSS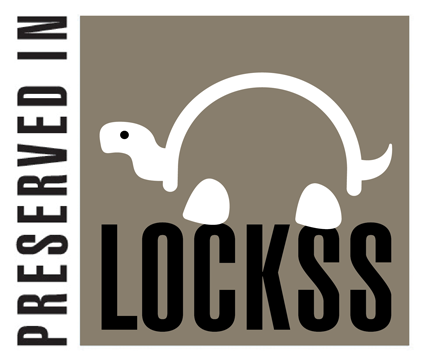 Policy of Screening for Plagiarism
We recommend author to screen plagiarism before submit article to our Journal. It makes sure the article is original.  Every article submitted to Agrointek Journal is screened by Plagiarism Detector software.
Ethical Statement
Agrointek's Code of Ethics
In order to ensure quality of published manuscript, Agrointek follow ethical standards in scientific and editorial integrity. All parties particularly authors, peer reviewers, journal editors, involved in the publication of this  have to be adhered to this code of ethics.
1. Authors
Authors responsible for originality of the manuscript. Appropriate citation has to be applied throughout writing of the manuscript, plagiarism must be avoided. It is recommened that the authors do plagiarim checking using appropriate software such as Turnitin, before submitting. Agrointek editor also checks originality of manuscript using Turnitin, before reviewing process. Any manuscript submitted to Agrointek must not be under consideration to be published anywhere else. Any unpublished part of manuscript may be presented in a conference, but significant part that is not in the proceeding has to be in the manuscript. Authors have to guarantee that there is no conflict of interest among authors of manuscript. Every co-author has to have significant contributor on the content of manuscript. Authors may ask for withdrawal of submitted manuscript, and editor will reject the manuscript disregard any reviewers evaluation.
2. Reviewers and Editors
Agrointek applies single-blind peer review where authors do not know revieweres. The reviewing process is conducted in a way that can identify strength and weakness of manuscript and subsequently provides improvement of quality of manuscript. Peer reviewers are experts in the field addressed by the article to be reviewed,  selected for their objectivity and experience. The minimum number reviewers to assess manuscript is two, but can be more if needed.
Reviewers are expected to:
Respect confidentiality of review process, never retain, copy, or share the manuscript under his/her review
Comment on major strength and weakness of the study design and methodology
Comment on data intrepretation
Comment on any ethical matters may arise
Provide useful, constructive, and professional suggestion for improvement of manuscript
Provide advice to editor in making decision
Complete the review process within given deadline
Editors make decision based on reviewers' suggestion, whether manuscript would be:
Accepted
Accepted with minor revision
Accepted with major revision
Rejected
Amendements can be made by editors when there is a significant error occurred which affects scientific integrity of either author(s), journal, or the paper.
In the case of major unethical conduct, editors can reject the paper and ban the author(s) from submission to Agrointek in a period of time.