The Impact of The Use of Youtube On The Acquisition of Second Language In Children
Abstract
This research is conducted in order to find the effect of youtube on the acquisition of second language in children.This study used psycolinguistic perspective in order to get the information about second language acquisition.  This study took data between a mom and a child.  This study used qualitative descriptive method by getting the data from youtube. Based on this research it can be concluded that youtube media cannot be considered just an entertainment medium, but youtube can be used as our medium to increase our knowledge or obtain information about a second language if we watch videos in foreign languages. Especially for children who still have a strong memory like Najwa, YouTube is highly recommended to be used as a medium for acquiring a second language.
Keywords: Second Language Acquisition, Psycolinguistic Perspective, and Youtube
References
Shormani, M. Q. (2014). The Nature of Language Acquisition " Where L1 and L2 Acquisition Meet"? 4, 24–34.
Indrayani, N. (2016). Language Development at Early Childhood. International Conference on Education (IECO) Proceeding, 1(July), 279–289.
Refbacks
There are currently no refbacks.
FLAG COUNTER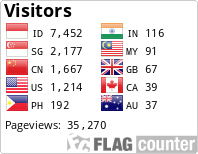 STATCOUNTER

Journal of Social, Culture, and Language
Jl. Raya Telang, Telang, Kecamatan Kamal, Kabupaten Bangkalan, Provinsi Jawa Timur 69162
Handphone: +6281356287310
E-mail: jscl@trunojoyo.ac.id