Code Switching Analysis of Sunnydahyein's Content "Mega Unboxing Brand Lokal Indonesia! Borong Apa Aja Ya?"
Abstract
This research is conducted in order to find code switching in Sunnydahyein's Content "mega Unboxing Brand Lokal Indonesia! Borong apa aja ya?". This research used descriptive qualitative method to get the information about code switching by using sociolinguistics perspective. Data were taken from Youtube. Based on the study, it can be concluded that the data found include 4 Conditional code-switching data and 1 Metaphorical Code-switching data. The most data found based on the code-switching type from Wardhaugh (2006) is Conditional code-switching. This is because Sunnydahyein often changes the situation because there are not only one item unboxed. And also the situation changes a lot when Sunnydahyein shows the state of her house, and when ending the content. Based on this research, it is hoped that future studies will develop better and more broadly with very detailed and clear explanations.
Keywords: Code Switching, Conditional code-switching, and Sunnydahyein's content
References
REFERENCES
Wardaugh, Ronald.(2006). An Introduction to Sociolinguistics, Fifth Edition. Blackwell
Iswanto Wibowo, Ary, et. al.(2017). Analysis of types Code Switching and Code Mixing By The Sixth President Of Republic Indonesia's Speech At The National Of Independence Day. Progressive: journal of linguistics, literature, and teaching, XII(2), 13-22.
Suardani Silaban,et.al. (2020). "An Analysis of Code-Mixing and Code-Switching Used by Indonesia Lawyers Club on TV One." JETAFL (Journal of English Teaching as a Foreign Language) 6(3): 1-17.
Azizah Ikhsani, Nurul. (2012).Code Mixing in the Articles of Gogirl! Magazine February,2013 Edition. Lexicon, 1(3), 293-304.
Spolsky, Bernard.(1998). Sociolinguistics. Oxford University Press.
Refbacks
There are currently no refbacks.
FLAG COUNTER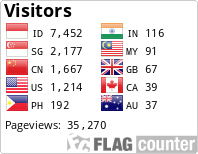 STATCOUNTER

Journal of Social, Culture, and Language
Jl. Raya Telang, Telang, Kecamatan Kamal, Kabupaten Bangkalan, Provinsi Jawa Timur 69162
Handphone: +6281356287310
E-mail: jscl@trunojoyo.ac.id