The Role of Parents In Children's First Language Acquisition Development
Abstract
This research is conducted in order to find the role of parents in children's first language acquisition development. This study took data from parent and a child.  This study used qualitative descriptive method by getting the data from a mom and her child. Based on this research, it can be concluded that parenting is important to help develop the language of the child. In these cases, a parent who is intelligent and sensitive to a child's development will be able to give direction to the child in order to learn and develop language skills and speaking ability before those around him, thus will protect his child to stay calm from new experiences outside the home and at school, some provisions for children to face the outside world.
Keywords: First Language, Acquisition development, and Role of Parents
References
Baumrind, D. (1991). The influence of parenting style on adolescent competence andsubstance use. JOURNAL OF EARLY ADOLESCENCE, 11(1), 56-95
Bouvet, D. (1990). The Path to Language.Clevedon: Multilingual matters.
Steinberg, Danny D., H, Nagata and D, Aline. 2001. Psycholinguistics: Language, Mind, and World. Second Edition. England: Longman
Sugiyono. 2016. MetodePenelitianKuantitatif, Kualitatif, R&D. Bandung : IKAPI
Refbacks
There are currently no refbacks.
FLAG COUNTER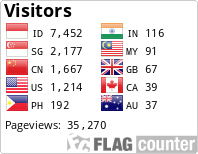 STATCOUNTER

Journal of Social, Culture, and Language
Jl. Raya Telang, Telang, Kecamatan Kamal, Kabupaten Bangkalan, Provinsi Jawa Timur 69162
Handphone: +6281356287310
E-mail: jscl@trunojoyo.ac.id