The Role of Gesture in Children Memorize
Abstract
This research is conducted in order to find the effect of movement on children's memory, how children can memorize rote and several languages through movement. This study used psycolinguistic perspective in order to get the information about memory.  This study took data from the researcher's younger sister who was twelve years old. From the data that has been analyzed, it shows that iconic movements have a tremendous influence on children's memory. Like the younger sister of the researcher, she can quickly memorize a few sentences in the Indonesian translation of Surah Al-Ikhlas and can even remember it for a very long time. This is an easy way for children to learn to memorize something.
Keywords: Children's memory, Psycolinguistic Perspective, and Iconic Movement
References
Feyereisen, P., and de Lannoy, J.-D. (1991). Gestures and Speech: Psychological Investigations. New York, NY: Cambridge University Press.
Fairuzillah, M. N., & Listiana, A. (2021). The Positive Impact of Memorizing the Qur'an on Cognitive Intelligence of Children. Proceedings of the 5th International Conference on Early Childhood Education (ICECE 2020), 538(Icece 2020), 334–338. https://doi.org/10.2991/assehr.k.210322.071
Halili, M. (2017). Gestures as a Concrete Paving for Children Language Development. ICON LATERALS 2017 (International Conference on Language, Literature, and Cultural Studies): Promoting Creative Literacy in Digital Age, 2017, 1–7.
Indrayani, N. (2016). Language Development at Early Childhood. International Conference on Education (IECO) Proceeding, 1(July), 279–289.
Refbacks
There are currently no refbacks.
FLAG COUNTER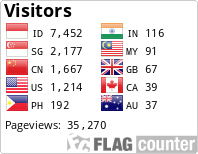 STATCOUNTER

Journal of Social, Culture, and Language
Jl. Raya Telang, Telang, Kecamatan Kamal, Kabupaten Bangkalan, Provinsi Jawa Timur 69162
Handphone: +6281356287310
E-mail: jscl@trunojoyo.ac.id